Welcome to 2018!

My words for this year are

action

and

passion

. My goal is to bring both those together inside all my offerings for you this year.

Here's a preview of what's to come (all these offerings will be available online):

Motivate To Meditate

:

January 17, 2018

This online program is my answer for those who've been struggling to create a daily meditation practice and really want to experience the benefits of meditation in their lives. Designed to fully support you during the 33 days of the course (and beyond!) plus, there's an option to include 2 downloadable guided meditations!

Sign up now! Finding Your Quiet Mind™

:

March 2018

This will be a slightly redesigned version of the original which will make the course even easier to digest and implement, while still demystifying meditation, and covering all the basics so you can begin your journey to a quiet mind!

The Meditation Studio™

:

Late Spring 2018

The Meditation Studio™ will be the host and source for all the recorded guided meditations you will ever need! It will be a collection of the meditations I teach along with explanations on how to use them. I am beyond excited to put this together for you!

And much later this year….Love From The Inside Out™

:

Fall/Winter 2018

This course will focus on the spiritual mentoring side of my offerings where you will learn what it means to love and fully embrace all aspects of yourself, how to deal with destructive thinking, how to forgive and hold yourself with compassion, along with several other topics. We'll navigate 6 topics using the power of myth, mantra, self introspection, and practices to learn how to break patterns and create noticeable change in your life. Can't wait to introduce this one!

I laid a lot of groundwork last year so that I can create and deliver new offerings for you this year. I am excited about what lies ahead in 2018 - I hope you are too - and

I'm here to support you on your journey

!

I'm also available to work with you in

personalized one on one sessions

.
Embodied Bliss
© 2018
All rights reserved.
​
​
Powered by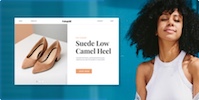 Create your own unique website with customizable templates.