Yoga
---
Are private yoga sessions right for me?
I love sharing the benefits of yoga with other Savannahians because yoga has helped me in so many ways since I transitioned from a stressed out software engineer to a happier and healthier yoga, meditation, and spiritual mentoring educator. If you feel like it's time to make a change in your life or you just want to feel a little more at peace, yoga might be right for you.
There are many reasons why individuals seek out private sessions, including a desire to:
​
Not feel intimidated by yoga studios/classes

Have a safe space to overcome health concerns that need more patience and attention

Relax, relieve stress, and have a quiet, peaceful environment in which to learn

Have individualized attention and focus for your needs and personal yoga goals

Work through an in-depth practice

Enjoy a yoga experience with confidence

Develop body awareness to improve alignment

Learn how to support postures with props

Harmonize your mind, breath, and body in your practice

Focus attention on improving strength, balance, and flexibility

Not feel overwhelmed by the pose names, how to get into poses, and what you ought to be feeling in your body

Create a personalized schedule: A private lesson can accommodate even the most hectic of schedules and allows more flexibility in one's yoga practice
My style of yoga is heart-centered and alignment-based, and sessions focus on specific postures related to your specific physical, emotional, and spiritual health needs to deliver optimal therapeutic and healing benefits.
---
Private yoga packages include:


Beginner Student

Special Needs

(injury, pregnancy, illness)

Create Your Own Home Practice

Advance Your Practice

Yoga for Everyone

:

Slow movement through sequences to open all areas of the body. A theme will be woven into the class along with a focus on alignment, safety, and playfulness.

Build a Better Foundation

Relax & Renew Restorative Practice:

This non-sweat class utilized props to help students hold poses for longer to improve sleep, digestion, focus, and general well-being. Ideal for people who need space and time to relax.

Deep Stretch:

Poses are held for 2-5 minutes each using props for support. Ideal for athletes seeking deep tissue release or people who suffer from tight muscles or stiffness.
To get started, book your free yoga consultation today.
Already know which package you want? Buy it here.
I also offer corporate yoga classes and am available for teacher training or events.
---
Wellness Offerings
---
---
Embodied Bliss
© 2018
All rights reserved.
​
​
Powered by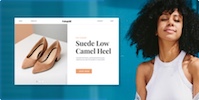 Create your own unique website with customizable templates.