Welcome to Embodied Bliss ~ Meditations From the Heart!
---

Embodied Bliss ~ Meditations From the Heart, is an invitation to step into the joy of your full being. It is my offer to give those who feel stuck, lost, or stressed out a place to turn and find a quiet mind, a peaceful inner calm, and a happy, relaxed state. It's also an opportunity for any yogi to step further and deeper along their yogic path to discover what lies beyond asana. Whether you fit into category one or two, or some combination of both, I am here to help you rediscover your True Self.

Welcome to Embodied Bliss ~ Meditations From the Heart!

I created Embodied Bliss to make meditation accessible to everyone. The concept of meditation is quite simple; however, the implementation of practice can be quite challenging. I offer

group meditation and yoga classes

,

workshops

, and

individual sessions

designed to provide the knowledge and techniques to be successful in your practice, growth, and continued evolution. I feel fortunate and honored to teach from my heart and share with others the wisdom that has been shared with me through years of meditation and yoga practice, study, and training.

Embodied Bliss is a way of allowing people to be themselves and get in touch with their true inner nature. It's not about seeking something external and outside of ourselves. It's about going deeper, reconnecting with our core awareness, and bringing that into our everyday lives by taking what we touch during our meditation and making it a part of who we are in every moment. We aren't seeking enlightenment or escapement, but finding the ability to embody our bliss in our human form.

Namaste,
Jenn

---

Get tips on yoga, meditation, & life. ​Receive blogs, freebies, & the latest offerings.

​Embodied Bliss will never share or sell your contact information.

---
Embodied Bliss
© 2018
All rights reserved.
​
​
Powered by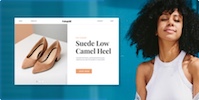 Create your own unique website with customizable templates.